CPD Zoom Coffee Chats
February
Monday, February 8 – 11 a.m.
Thursday, February 18 – 1 p.m.
Wednesday, February 25 – 1 p.m.
March
Monday, March 1 – 11 a.m.
Thursday, March 4 – 1 p.m.
Monday, March 8 – 1 p.m.
Wednesday, March 17 – 11 a.m.
Monday, March 22 – 1 p.m.
Monday, March 29 – 11 a.m.
*Zoom link will be sent out within 12 hours of each Coffee Chat.
Please note that due to Covid-19 measures all other Active Together Programming has been canceled until further notice. 
Active Together is a program of the Council for Persons with Disabilities (CPD). 
The goals of Active Together are to increase participation rates and opportunities within sport and recreation, for persons with disabilities.
Introductory Inclusive activities
Active Together organizes activities that are designed to introduce people with disabilities to a new sport or activity.  Whenever possible participation is encouraged by people with and without disabilities to encourage family and friends to get active together.
Some activities include:
Bocce Ball
Interactive Sports at YMCA
Sitting Volleyball
Floor Curling
Cooking Classes
Monthly Legion Shuffleboard
Painting Classes and more!
---
Interactive, Accessible & Inclusive Games at the YMCA
*Due to Covid-19 canceled until further notice
Happening the 2nd Tuesday of every month from 11 a.m. to 12 p.m.
Activities such as: 
– Bocce ball
– Floor curling
---
Monthly Legion Social & Lunch
*Due to Covid-19 canceled until further notice
Active Together Adventures

meets the 4th Tuesday each month
at the Royal Canadian Legion. from 10 a.m. – 12 p.m.
1550 Lansdowne Street West, Peterborough
Please join us.  Lunch served.
Free for participants!
Shuffleboard, darts, cards, board games, bocce ball, floor curling, socializing and lunch. 
Next Legion Socials:
Royal Canadian Legion, Branch 52
1550 Lansdowne Street West, Peterborough
---
YMCA memberships!
Verify that you are on the list!
Email: 
*Due to Covid-19 canceled until further notice
Unlimited access to our entire facility including the state of the art Lifestyle Centre and the many drop-in fitness classes
All YMCA youth/child/preschool members will receive continuous swim lessons and two free land program per child/per session. 
Register early for programs – members register before non-members.
Free Drop-in programs for members of all ages.
Wellness Coaching program included with membership.
Your YMCA Membership can be used at any YMCA across Canada!
Ready to become a YMCA member?  
Call 705.748.9622 
or visit the Balsillie Family Branch,  
123 Aylmer Street South, Peterborough
Is there an activity or adventure you would like Active Together to organize?
Do you prefer day, evening or either?
---
 Activity Together Supporters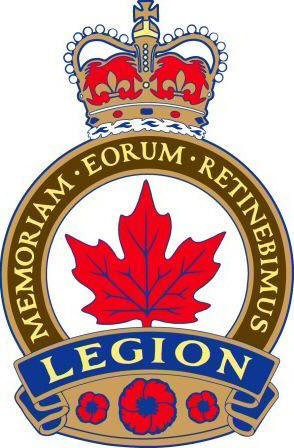 Royal Canadian Legion, Branch 52  
1550 Lansdowne St. W., Peterborough, ON
705.745.6361
---
1535 County Road 10, Cavan, ON 
Gallery:  705 944 9444     Cell:  647 223 5531
---
407 George Street North, Peterborough, ON
705.742.9010
---
2695 Marsdale Dr. # 2, Peterborough
705.874.9898
---
YMCA,  Balsillie Family Branch,  
123 Aylmer Street South, Peterborough
705.748.9622